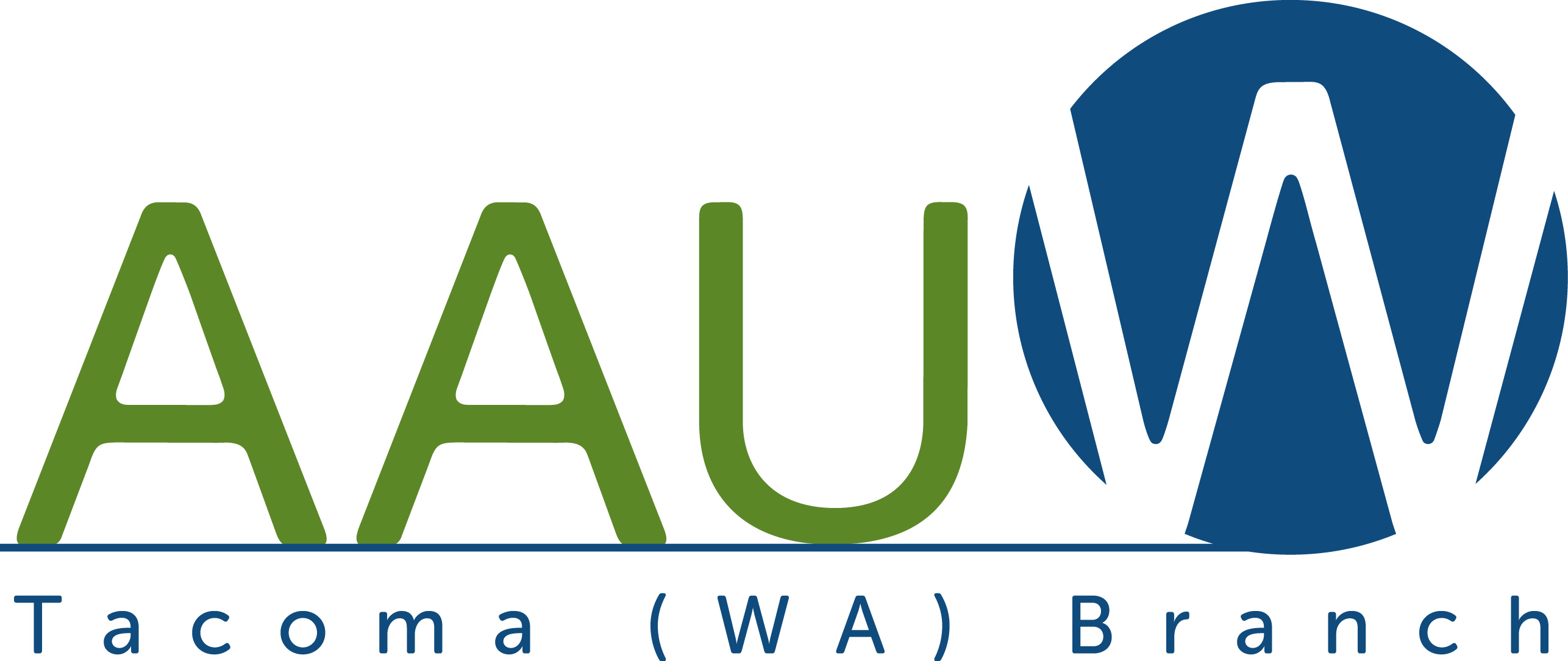 Welcome to the Tacoma, WA Branch of AAUW!
Join us for our November 2019 Branch Meeting
Uniforms and Roles: Confining, Defining, or Empowering?
and LBD: Little Black Dress, A Fashion Evolution
Sunday, November 10, 2019, 12:45 PM to 3:30 PM
The November program is free to current branch members, and includes Washington State History Museum admission. Guests of branch members are invited to attend, at the group admission rate of $11 each. (FREE ADMISSION FOR VETERANS: Veterans with ID and up to five of their family members receive free admission on Veterans Day.)
In a very special Veteran Day's opportunity, AAUW Tacoma Branch member Col. Marisa Peloquin will be presenting on the history of women's changing roles in the US Army, followed by an on-stage interview with Dr. Margarethe Cammermeyer.
Dr. Cammermeyer was born in Oslo, Norway, in 1942, which at the time was under Nazi occupation. She immigrated to the United States with her family in 1951. She joined the Army student nurse program in the early 1960s, and served in the military for over 31 years. She worked for over 17 years to repeal the military's Don't Ask, Don't Tell policy.
This presentation continues Washington State Historical Society's #YearOfTheWoman in celebration of the 2020 Suffrage Centennial.
After the presentation, we will continue with a brief tour of "LBD: Little Black Dress, A Fashion Evolution."
As ideas about women's roles have changed, so have style, fabric, and function in fashion. Style magazine use the descriptor "fashion-forward," but fashion trends are actually fashion following changes in society. This exhibit creatively connects clothing and social constructs through the story of the quintessential "little black dress." A timeline of garments, from ruffled Victorian gowns through contemporary cocktail shifts, tells stories of practical, social and cultural changes in our history.
Restaurants are available close by, for pre- or post-program socializing. Paid parking available at the museum. Program Lead: Susan Hesselgrave
Please note that this is a Sunday meeting.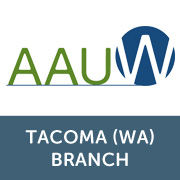 Branch Information
Tacoma AAUW is the premier organization in our community dedicated to promoting equity for women and girls.  AAUW empowers women!
American Association of University Women (AAUW) is a nation wide organization with nearly 1000 branches and over 150,000 members. Our mission it to advance equity through advocacy, education, philanthropy and research.  In the Tacoma branch, members come together for the common goal of breaking through education and economic barriers for women and girls.
Public Policy: For over a century, the Tacoma branch has examined and taken positions on the fundamental issues of the day.  Today, our agenda includes pay equity; improved and stable funding for public education; protecting the reproductive health of women and girls.
STEM: Tacoma branch sponsors middle school girls for Tech Trek, a week long camp to teach, inspire, and strengthen girls' knowledge and dedication to science, technology, engineering and math.  We want to remove barriers women face to careers on STEM. Tech Trek WA is a life-changing opportunity for girls to excel in math and science.  To support this effort and donate, click here.

Scholarship:  For many years, the branch has offered scholarships for college women.
Leadership:  Through our partnerships with Pacific Lutheran University, University of Washington Tacoma, and Pierce College, we offer college women student leaders the opportunity to attend leadership training and networking in Washington D.C.
Education: We offer members and the community regular programs to learn about ways to improve lives of women and girls.  Recent programs include:  "After Sexual Assault: How women can get care and why they usually don't"; "The Politics of Being a Woman;"  "The Importance of Community Health Centers";  Prison Pet Partnership";  Overcoming the Glass Ceiling in Arts Leadership.
JOIN US: MEMBERSHIP MAKES AAUW A STRONG VOICE IN TACOMA, UNIVERSITY PLACE, LAKEWOOD AND BEYOND!!
To contact us, please send email tacoma@aauw-wa.org
Our most recent newsletter can be found here. Check it out!
And if you would rather print out a membership application, please go HERE. You will find the new member and renewal forms there.
Click on any image below to see more AAUW Tacoma members in action!